Graphic Design
All graphic design services are provided by Studio M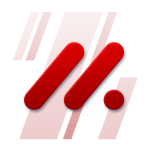 Logo Design / Redesign
Need a new logo for your business? Looking to have your existing logo cleaned up or redesigned? Whether it's a simple series of initials or a more complex idea, we'll give you an identity that stands out.
Text Logos $150
Illustrated Logos $200
Logo Redesigns $75-100
Logo Clean-ups $50-75
Print Media
Need a business card or brochure? Looking for a poster or t-shirt design to promote your band? Whatever you need, we'll create the design for it.
Note: Print media prices cover only the design of the artwork, not production costs.
Business Cards $100-200
Posters/Banners $50-150
T-Shirt/Merch Designs $50-150
Pamphlets/Brochures $100-200
Web Graphics
Looking to express yourself on the web? Our services include any and all graphical work pertaining to websites, including but not limited to: website headers, banners, buttons, backgrounds, WordPress theme elements, Facebook covers, profile pictures/avatars.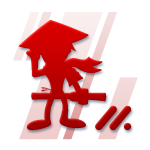 Character Design
Have an idea for an original character? Have a sketch you'd like to see brought to life? In addition to graphics work, we design and draw cartoon characters in a variety of styles.
Note: Characters must be original and not violate any copyright laws. (ie: we're not doing Superman fighting Raiden.)
Character Design $50-100 per character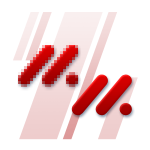 Vectoring Artwork
The advantage of vector graphics over pixel/raster graphics is total scalability, allowing for clean, crisp lines at any size. If you have a drawing or simple pixel/raster image you'd like converted into vector outlines, we can take care of it.
Note: Images/drawings must not violate any copyright laws.
Vectoring Artwork $20/hour